A brand-new luxurious boutique townhouse hotel, New Holgate, has opened its doors in York, following a £2 million-pound refurbishment.
Originally a pair of Grade II listed Victorian townhouses built in 1846, New Holgate has been completely renovated and redesigned, with the vision to create a 'home away from home' for couples, families and solo travellers. Located just a 15-minute walk from York city centre, York Racecourse and the railway station, the hotel is ideal for those looking for something a little different away from the hustle and bustle of the city.
Arranged over four floors, the townhouse comprises of 12 individually designed bedrooms, which include three room types, King, Double and Luxury Family suites. With all the ground-floor rooms being dog-friendly, the hotel has been designed with the whole family in mind.
The interior of the hotel has been thoughtfully designed by award-winning Yorkshire interior design practice, Studio Two Interiors, to create a unique hybrid of history meeting modern sophistication. With nods to York's industrial heritage and nearby Holgate Bridge, which was built in 1911, iron inspired fixtures and artwork have been woven with vibrant colours throughout the hotel to create spacious, light and welcoming spaces.
Curated with style, comfort and relaxation in mind, the bedroom suites incorporate luxurious and bright furnishings inspired by the styles of New York and Amsterdam as well as extra touches such as Hypnos mattresses, large flat screen smart TVs, and elegant bathrooms featuring rainfall showers and locally sourced toiletries from Harrogate based H2K for a spa-like experience.
With sustainability being one of the key aspects of the hotel's vision, many of the building's original features have been carefully restored and measures have been taken to help reduce its carbon footprint including installing on-site electric vehicle chargers for guests to use during their stay.
Partnerships with regional suppliers are being developed to offer a carefully created menu of regionally sourced food and drink which guests can enjoy in the light and airy breakfast room and the unique whiskey lounge and bar.
The hotel also benefits from an intimate board room where guests can work and hold private meetings and events and an on-site private car park which has spaces for twelve vehicles.
The former bed and breakfast was acquired late last year by York businessman, Nick Bradley, who has built his career specialising in real estate and hospitality.
Speaking of the opening, Nick Bradley, Owner of New Holgate said: "We are thrilled to have officially opened our doors and welcomed our first guests to New Holgate. We are proud to have brought a new addition to York's hotel scene, creating a quirky, unique and luxurious townhouse where everyone can feel at home in our city.
Having carefully restored the Grade II listed buildings, working with Studio Two Interiors to design the interiors, we are delighted with how our vision of combining hotel's heritage and bringing it into the modern world has come to life.
Our team are dedicated to giving our guests a warm, welcoming and personal service and we look forward to welcoming visitors from all over the world. We are also developing exciting plans to be able to create a space for local businesses and residents to enjoy New Holgate."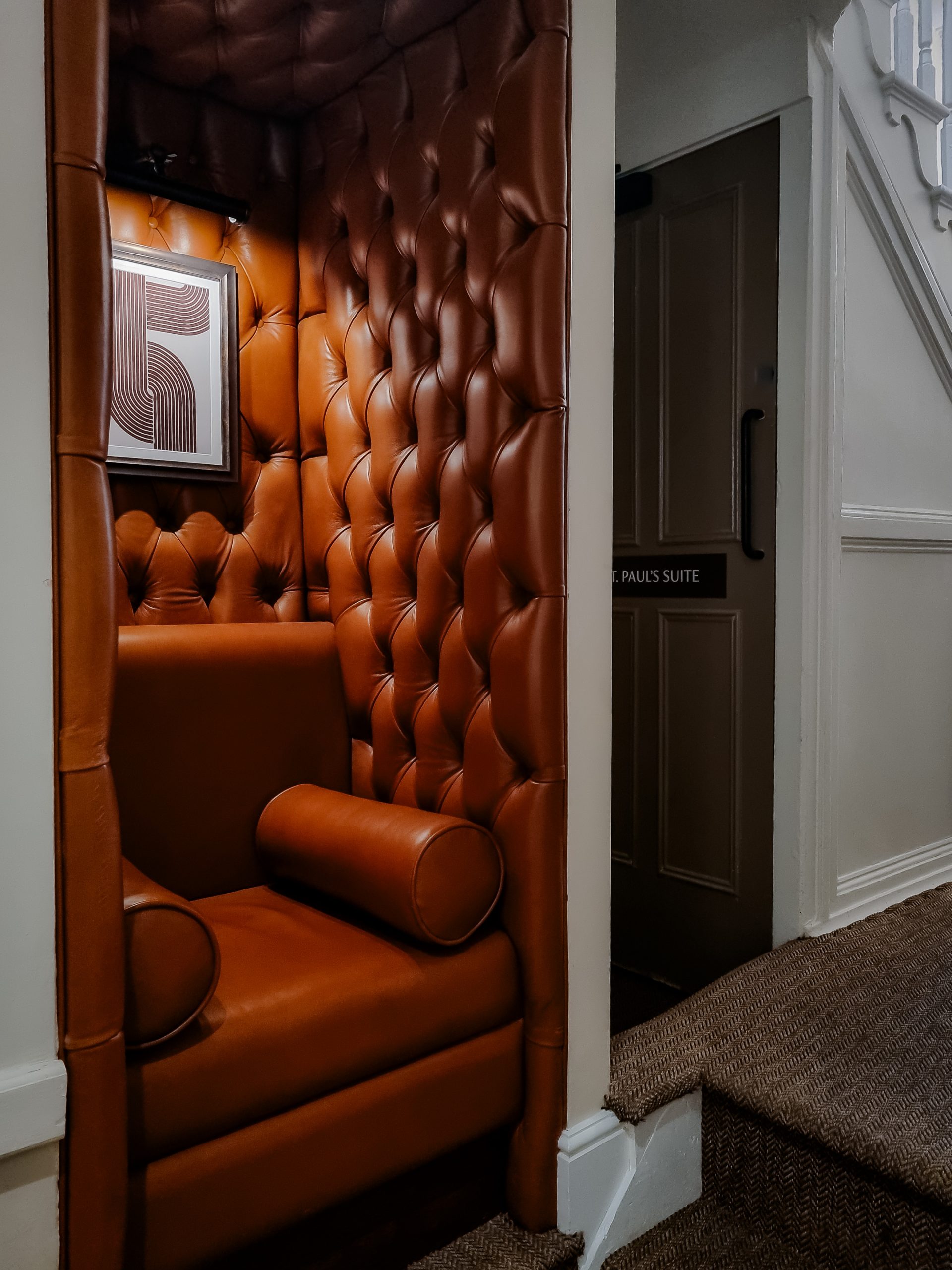 Zoe Wheatley. Co-Founder & Director at Studio Two Interiors said: "We are thrilled to have worked with New Holgate to design and restore the hotel.
The design was very much inspired by York's rich industrial history, so we are pleased to be able to celebrate the city's heritage whilst taking the hotel to a new modernised level. We look forward to seeing the hotel continue to flourish!"
BOOK IT
Overnight stays range from £200 – £300.
In celebration of the opening, guests who book direct through New Holgate's website and use the code CELEBRATE10 can enjoy bed and breakfast, sparkling wine, and chocolates on arrival for £119 bookable between now and 29th December, for a limited period and availablity only.
To book, visit www.newholgate.com.