Malta, a majestic island that is perfect for a romantic getaway, an island that once visited, you'll find yourself wanting to return to time and time again.
The Capital Valletta is steeped in history, with so much to see and do, whether it's wandering the sand-coloured cobbled streets peppered with vibrant window facades or heading to the harbour to eat locally caught fish and sip Maltese wine under the glorious sunshine. Visit one of the many museums for a little culture and get lost down the quaint streets, enjoying street food as you watch the sunset or if rest and relaxation are more your thing and you don't want to venture further than a hotel sun lounger then there's no better place for sightseeing or relaxing than The Phoenicia Hotel, a luxurious architectural beauty situated in front of Valletta's City Gate, commanding glorious views from its elevated position that overlooks the port, and the historic city that dates back as far as 1566.
Elegance and charm oozes from The Phoenicia the moment you walkup the steps into a lobby that leads into the Palm Court Lounge bar, an area that takes your breath away, think 1930's glamour with a little English colonial charm thrown in, high ceilings are the perfect backdrop for the impressive pillars and the furniture in a colour palette of china blues and white all exude style and sophistication. The lounge is the ideal place to relax with a coffee, afternoon tea or glass of chilled wine.
There are 136 luxury rooms and suites, all continuing the Mediterranean theme of white walls with azure blue details and traditional Maltese tiled floors. Our room was a haze of calm and tranquillity, high vaulted ceilings, luxurious furnishings and natural materials created a cool and contemporary space, whilst a balcony with views over the hotel's lush gardens and amazing city of Valletta made it the perfect place to sit with a glass of wine and watch life outside float by.
Encompassing of course all the mod-cons including complimentary WIFI, AC, a bath and shower, complimentary non-alcoholic minibar, tea and coffee making facilities and LCD TV.
The hotel's infinity pool is a real treat, reached by a serene walk through expansive gardens, where flowers bloom, greenery wraps itself around decorative arches and tropical trees sway gently in the summer breeze.
The sun loungers strategically placed around the pool offer stunning views of Marsamxett Harbour and beyond, the ambience is just perfect for quiet reflection and relaxation, and when the sun gets too hot, take a dip in the heated infinity pool (the only heated outdoor pool on the island), before retreating back to your lounger and enjoying a cool glass of champagne, served poolside by friendly waiters.
It took all my effort to drag myself away from the pool terrace, but needs must and dinner was calling. Served in The Phoenix fine dining restaurant, a jewel in the hotels crown, large ornate windows, and colonial carved columns take centre stage around the room, with glistening chandeliers and ornate plaster mouldings bringing the room together to create a space of sophisticated charm.
We dined on starters of crab crumpet topped with cured salmon and tomato sauce, and goats cheese with beetroot, green beans and walnuts, both dishes were beautifully presented and were a mouth-watering delight of delicate flavours.
Lamb rump served with an aubergine moussaka was next, the lamb was cooked to perfection and the other dish of beef fillet with a spring garlic pesto was both delicious and filling and showcased contemporary Maltese cuisine effortlessly. Paired with local Maltese wines, the flavours were faultless.
Desserts here are a dream, so make sure you save room, the strawberry and rhubarb tart served with milk ice cream is a must, a sweet sensation to finish off an evening of delicious food.
Before retiring for the evening be sure to take a nightcap in the smaller wood panelled bar just off the main restaurant, think gentleman's, members club, originally opened in 1952, the warm décor of this bar is inspired by Malta's colonial past, with Maltese history adorning the walls, you can almost feel the past living in the room with you.
After a restful night's sleep, and breakfast enjoyed the only decision you'll have to make for the rest of the day is 'will it be a day of serene reflection lying around the pool or will you venture further into the city walls to explore the history that oozes out of every part of the cobbled streets of this island?'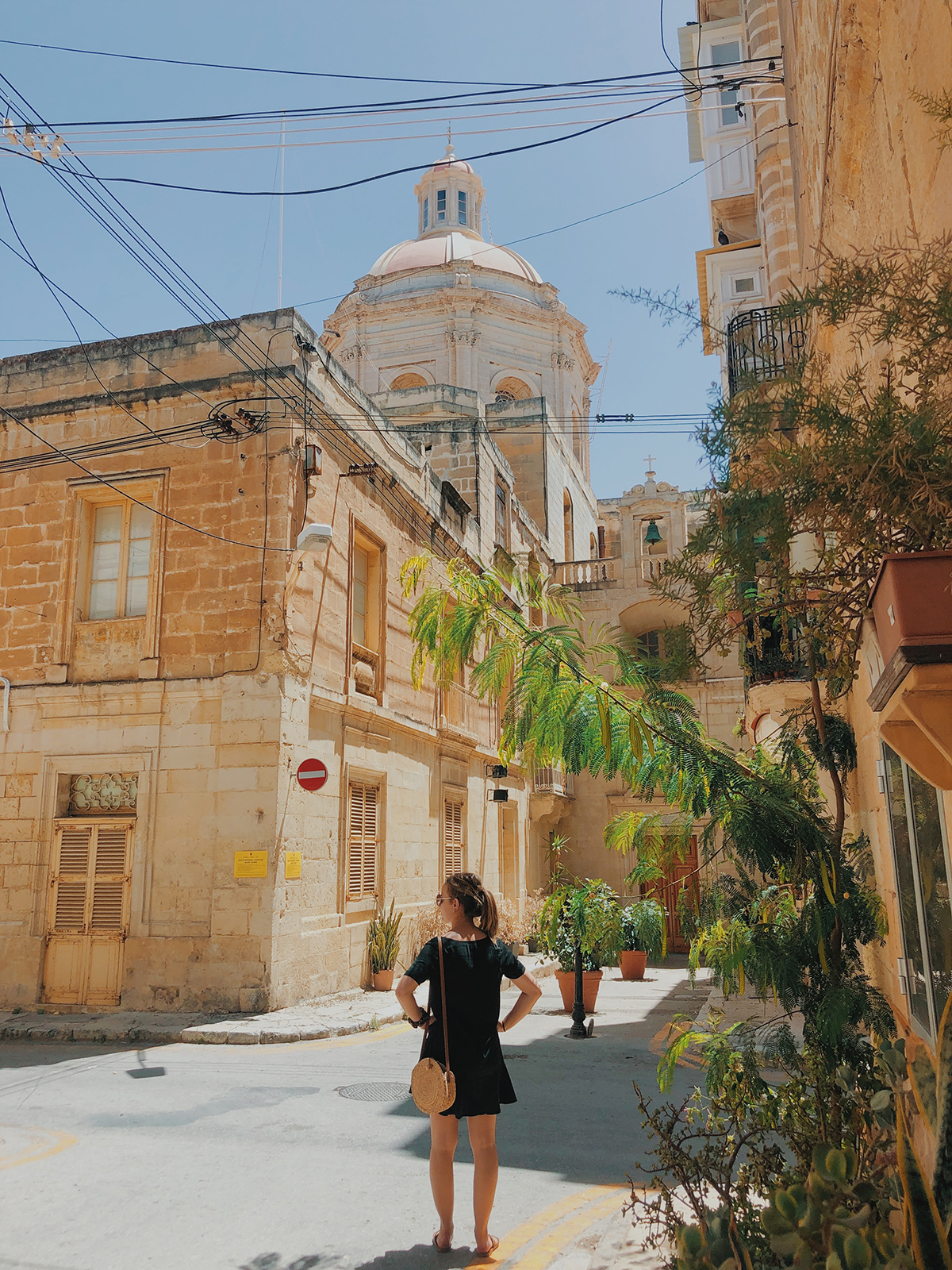 The architectural beauty of The Phoenicia is in a class of its own, one of those special hotels that you never want to leave, ideal for a romantic escape, minimoon or even to get married at, a central location in a historic city that offers you the chance to relax and recharge your batteries in a cocoon of serene elegance.
BOOK IT
Rates at The Phoenicia start from €250 (Approx. £205) per room per night including breakfast.
For more information or to book, visit https://www.phoeniciamalta.com/