Whittlebury Park, situated in the beautiful rolling countryside of [1]Northamptonshire is known as a relaxing retreat with an indulgent spa and championship golf course just perfect for a leisurely getaway. But that's not all, hidden away from the main hub of the hotel is a hidden gem, Murray's Restaurant, boasting two-AA rosettes, the restaurant offers guests a fine dining experience at the hands of Head Chef Harvey Lockwood where carefully sourced, local ingredients are served within an intimate, relaxing atmosphere.
We began our dining experience with pre-dinner drinks served in the private cosy lounge, accompanied by some expertly created appetisers including barbecued pork with apple purée which was utterly delicious, if this was a start of things to come we were in for a real treat.
It is clear from the start that the staff have been trained to a high standard, attentive without being overbearing. After a little perusing of the menu we decided on the tasting menu, which meant we could experience a selection of dishes from the main menu, all of which looked an absolute treat.
An amuse bouche of apple and leeks with a chicken veloute began our culinary journey followed by Loch Duartsalmon with crème fraiche and cucumber, both dishes were perfectly presented and it was evident with each mouthful how fresh the ingredients were.
Wood pigeon followed, the rich flavour of the pigeon was complimented effortlessly by the artichoke and baby onion, creating a dish rich in texture and taste.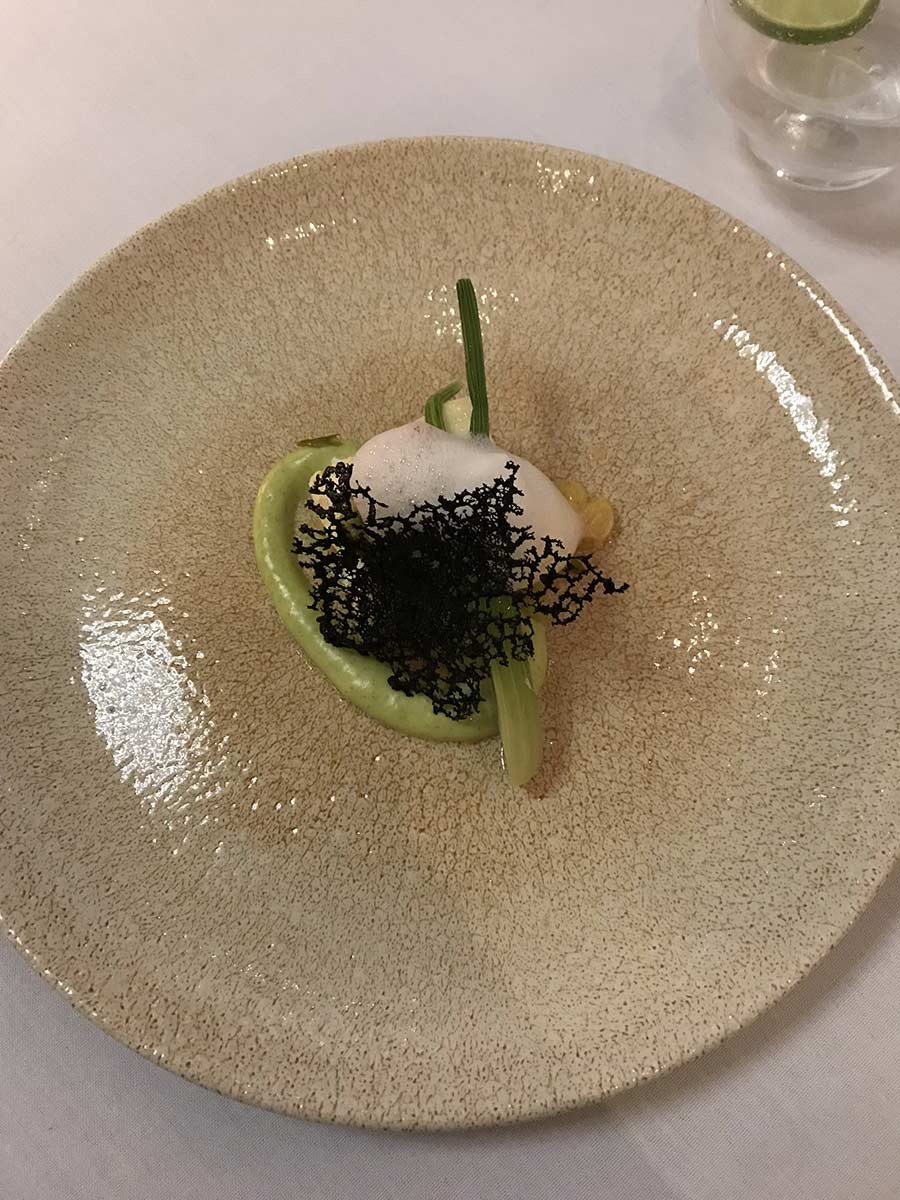 Next up was the wild halibut with fennel, raisins and squid, the flavours of the fennel combined with the halibut and squid was a combination of wonderful tastes, with the raisins adding a slight fruity kick to the palette.
Cotswold 35-day aged beef with asparagus and ox cheek was next, the beef literally melted in the mouth, an absolute delight, leaving me trying to savour every mouthful.
The ambience in the restaurant only adds to your dining experience, soft lighting, smooth music and tables perfectly placed so as not to be intrusive to other diners.
Desserts were strawberry and cream, and tiramisu. The two dishes offered a nice contrast with the strawberry dish giving light fruity flavours, a perfect summery dish, while the tiramisu was slightly richer, with a strong coffee taste and soft texture, both were as delicious as each other.
We finished our culinary journey with coffee and homemade petit fours, the perfect end to a faultless evening.
The succession of outstandingly executed modern ideas and vivid new takes on the classics was a dining experience which was truly divine, innovative and balanced it was fine dining at its absolute best.
To find out more about Murrays or to book, visit www.whittlebury.com