Sip, Sip, Hooray! A new cocktail destination has landed in St. Albans – Octagon Bar at Sopwell House – bringing the London cocktail scene to Hertfordshire. Set in the heart of the Georgian manor house, discover a stunning bar and lounge, inspired by the drinking dens of the capital and serving an inventive menu of masterfully blended cocktails taking inspiration from Sopwell House's rich history.
Boasting an ornate marble topped bar with vintage, mirrored glass detailing, the Octagon Bar takes over the former lounge area of the hotel. With high-topped tables and unique, octangular leather bar stools, take a seat at the bar or head over to the shaped room, complete with namesake tables and adorned decorative archways and statement glass lighting. For casual drinks and daytime sips, relax in the lounge featuring comfortable velvet armchairs and views of the property's picturesque front lawn from stained glass windows.
Led by Bar Manager, JoãoChitas – formerly of the COMO Metropolitan Hotel – expect an inventive cocktail menu of 12 signature serves, each influenced by stories of Sopwell House's evolution and its royal guests. Savour an Ale, Ale & Honey made with Dom Benedictine, dark & ginger ales, and honey cordial, inspired by the Sopwell Nunnery founded by the Benedictine order in 1140; or try Master Mason's Meds, a complex rum-based drink with chamomile and fennel seeds, as a nod to Edward Strong, a Master Mason who worked on St. Paul's Cathedral and developed Sopwell House's gardens with medicinal herbs.
Other serves include the Battenberg Wine, a vodka fortified white wine, infused with apricot and almonds, created to honour Prince Louis of Battenberg and Princess Victoria, who used the house as their country home, and The Octagon Milk Punch, the bar's signature cocktail made with Genmaicha, wine and clarified milk. There is also a list of classics, from martinis to margaritas, as well as a selection of low and non-alcoholic cocktails, wines and spirits, along with light bar nibbles to pair.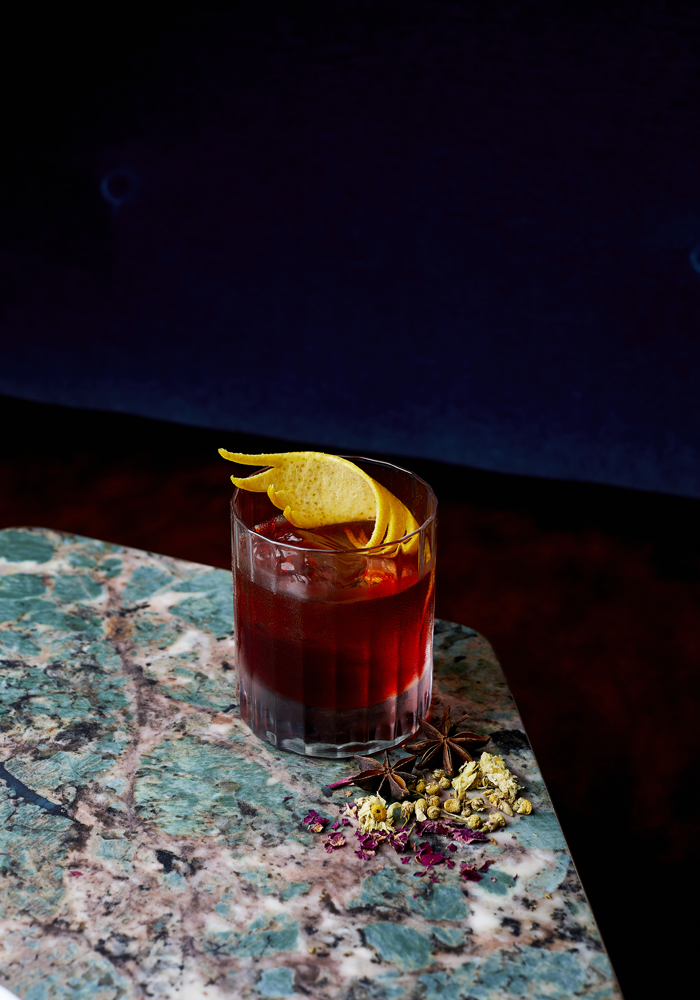 Whether looking for a stylish bar without heading for the capital or a pre-dinner aperitif before dining at Sopwell House's Asian restaurant, Omboo; the Octagon Bar is an ideal spot for couples and intimate groups to unwind  and savour a cocktail (or two).
Octagon Bar is now open throughout the week from midday to midnight and reservations can be made by visiting www.sopwellhouse.co.uk or calling 01727 864477.