A tree is the centrepiece of your festive decorations, and it isn't Christmas until it's up. If you're a faux tree fan then you need to choose wisely, which is where Balsam Hill comes in.
Canadian Blue Green Spruce 7ft
£299.00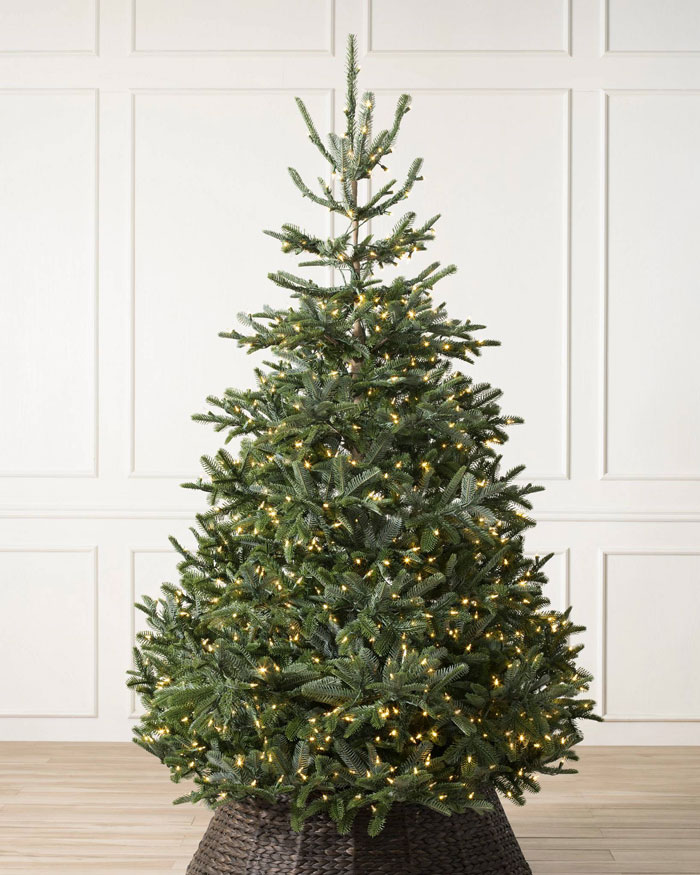 Frosted Fraser Fir 6.5ft
£399.00
More than just a fake Christmas tree, a Balsam Hill Christmas tree achieves a stunningly realistic effect in two ways. First and foremost is their method for creating realistic evergreen foliage, True Needle™ technology. Using individually molded bi-coloured plastic needles, the True Needle™ method is simply the finest means available for creating realistic artificial Christmas trees.
Frosted Fraser Fir 6.5ft
£399.00
Second, Balsam Hill's Signature Collection trees are each based on natural evergreen species, providing a gorgeous, true-to-life texture, silhouette and colouring. Your artificial tree becomes the perfect canvas for your favourite Christmas ornaments and Christmas lights.
Royal Blue Spruce 7ft
£409.00
Silverado Slim 6ft
£599.00