The Gore, an authentic British boutique hotel with a real home-feeling located in the heart of Kensington, is pleased to launch its latest afternoon tea inspired by the vibrancy of the Rock 'n' Roll age. The unique afternoon tea experience, designed in partnership with luxury event planners La Fête, draws on the inspiration of legendary artists from the popular music genre including The Rolling Stones, Guns N' Roses, Queen and David Bowie among others.
From record discs to mini drum kits, the colourful tea acts as a guide to iconic British music with each menu item creatively crafted as a famed rock artist or symbol that is synonymous with the Rock 'n' Roll era. Menu items include 'Woodstock': a chipolata hot dog, 'Queens of Noise': a duo of delectable sandwiches and 'Popping Stones': paprika popcorn in homage to the legendary band and their affiliation with The Gore Hotel. Punchy sweets will include 'Goodbye Ziggy': a chocolate ganache cake, 'The Lizard King': a tangy mango and smooth chocolate mousse', 'Whisky A Go Go': a mini madeleine with a whiskey ganache and chocolate heart' and 'Sweet Choux' O' Mine': choux pastry filled with a dulcey raspberry cream and topped with a chocolate guitarist. Meanwhile, guests can keep hydrated with Bar 190's signature 'Rock with You' cocktail; a sweet but punchy combination of Bacardi rum, Amaretto, mango and lime juice. Following the success of the Mary Quant Afternoon Tea at The Pelham and the Culinary Fashion Experience at The Franklin, StarhotelsCollezione has partnered once again with La Fête to create another magical experience.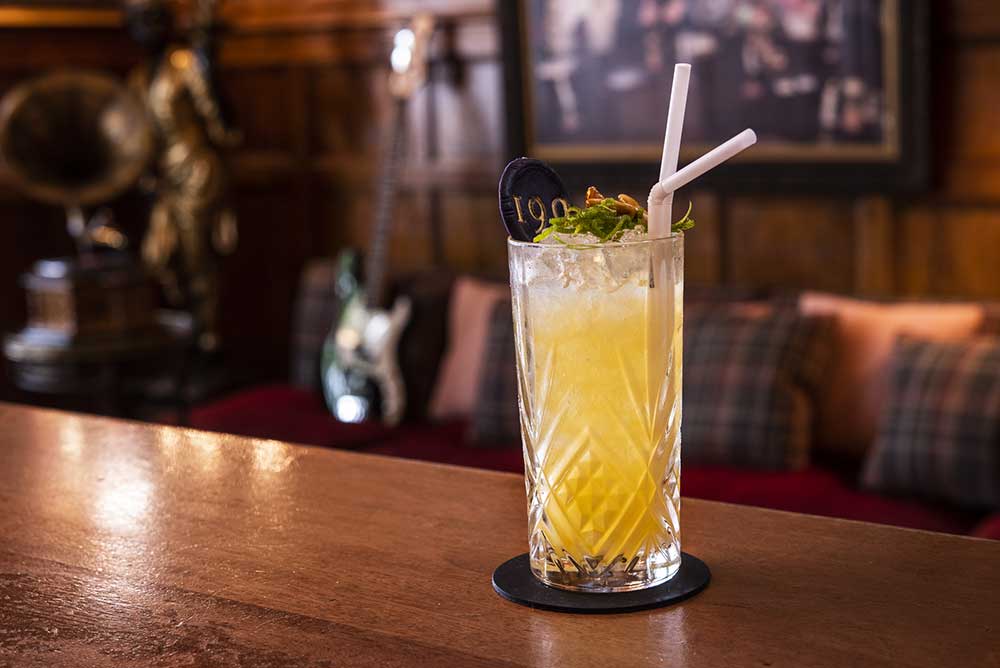 With its vibrant flair, The Gore, founded in 1892 and located by The Royal Albert Hall, has always had a very special connection with Rock 'n' Roll since 1968, when the Rolling Stones picked the hotel for the launch party of their Beggars Banquet album. The décor of The Gore's Bar 190 still pays homage to the event.
Founder and Creative Director of La Fête, Charlotte Ricard-Quesada says, "Rock 'n' Roll is without doubt a vast domain, not just musically, but also stylistically, which made it challenging to narrow down to an afternoon tea. However, with Daniel Galmiche's talented team of chefs, we managed to capture the true essence of Rock 'n' Roll, whether it is through the incorporation of literal references such as a chocolate guitarist atop a choux, or more subtle ones, such as a whiskey chocolate ganache. We absolutely cannot wait for the public to come and experience this one of a kind afternoon tea which we guarantee will make them feel like a true Rock 'n' Roll star!"
To enquire on bookings, visit https://www.starhotelscollezione.com/en/our-hotels/the-gore- london/dining/rocknroll-afternoon-tea.html or call +44 020 7584 6601