Skiing as an activity is something that everyone can enjoy during their winter holidays and more. A sport that has gained more and more fans over the years is addressed not only to athletes but also to all those who want an alternative way to spend their time happily in a winter resort that will give them some of the most memorable moments of their lives. That's why we have compiled a list of the best destinations you can visit for your holiday in Europe. Wooden chalets, village atmosphere, gourmet pleasures, spa in thermal springs, combined of course with hundreds of ski slopes that will not disappoint any level of aspiring skiers and will not leave anyone unsatisfied waiting for you.
Cortina d'Ampezzo, Italy
The ski resort of Cortina d'Ampezzo is located 160 km north of Venice. It consists of 140 km of slopes in total and attracts a large number of ski and snowboard tourists every year.
The Winter Olympics of 1956 also took place there. It should be mentioned that the shooting of James Bond's film "For your eyes only" took place in Cortina, where this specific scene was chased by unique snowmobiles chasing James Bond, who escaped with exemplary slalom.
Madonna di Campiglio, Italy
Another idyllic village and enchanting resort in the Italian Alps is Madonna di Campiglio. It is located at an altitude of 1,520 meters in the Rendenda Valley and attracts a large number of visitors each year. Here you will find 150 km of slopes, lifts, and red and black routes for the more experienced, in combination with picturesque streets and fairytale houses.
St. Moritz, Switzerland
Moritz, in the heart of Winter, is a spectacle that will surely be unforgettable. It is the oldest ski resort in the world; it is also one of the most luxurious and famous resorts in the world. Its slopes cover a total area of 350 km and can serve both advanced and young skiers. Apart from winter sports, horse racing on the frozen lake of St. is now considered legendary.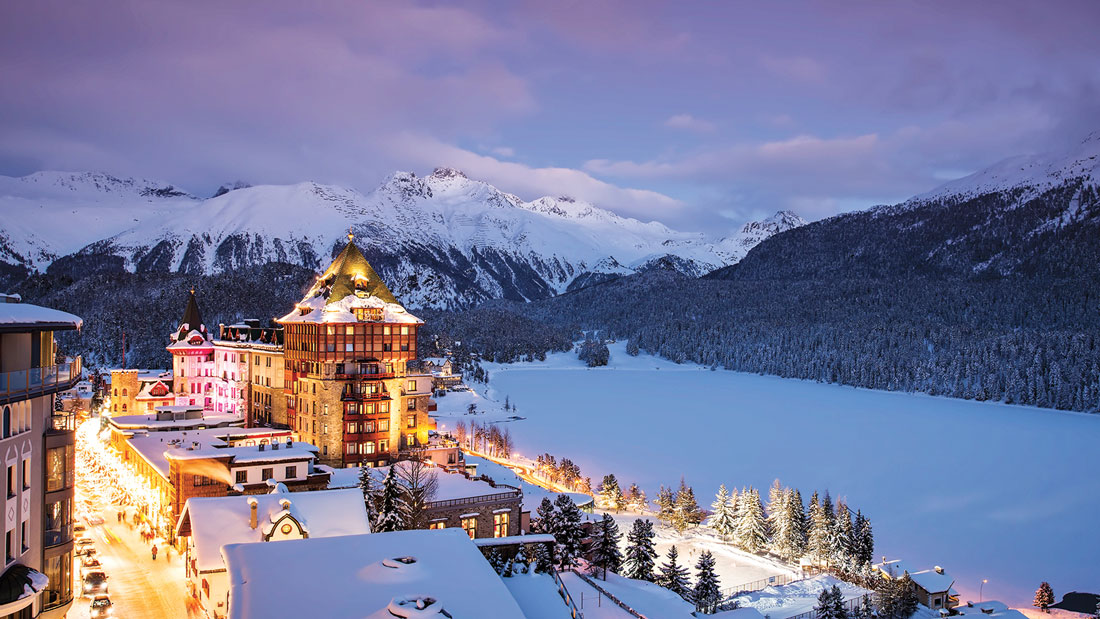 In St. Moritz, guests can experience amazing travel moments that cannot be compared to any other, closing their stay in one of the fantastic accommodations in this area. Suppose you are looking for accommodation and do not know where to start. In that case, you can contact the company Erna Low to choose a complete accommodation package, along with all those additional services that will turn your experience into something extraordinary.
Gstaad, Switzerland
One of the most cosmopolitan resorts in Switzerland, it attracts a large number of people and a large number of celebrities every year, offering visitors a wide variety of activities in a beautiful alpine landscape. The ski centre of the area is one of the largest in Europe with 69 lifts and slopes with a total length of 250 km, ideal for skiers of all levels.
Zermatt, Switzerland
Continuing in Switzerland, we go to Zermatt, one of the top resorts in Switzerland and perhaps in Europe. Stunning scenery, many slopes, very high altitude, and the second-largest cable car in the world make Zermatt a challenging destination. In addition to classic winter sports, Zermatt is also suitable for mountaineering and glacier climbing.
Kitzbuhel, Austria
We leave Switzerland and go to Austria, and to the Kitzbuhel ski resort. First of all, it is worth mentioning that it has the most impressive and challenging track globally, Streif Downhill, where it collects the ski foam every year. Kitzbuhel continues to keep alive a tradition of many years, as skiing started on these slopes as early as 1892, and to this day, the local athletes and coaches are genuinely excellent.