Following the sell-out Supplier Supper Club series, Belgravia's favourite neighbourhood bar anddining room, Ganymede, is set to host its first chef takeover with one of London's most exciting chefs.Great British Menu 2023 winner, Avinash (Avi) Shashidhara.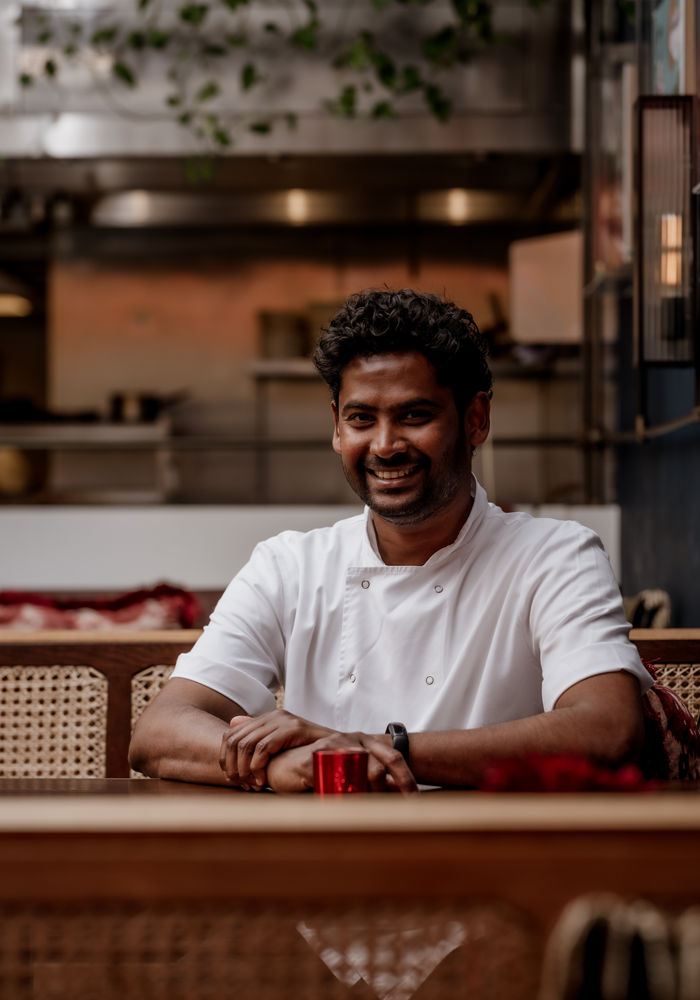 For one night only on Thursday 12th October, Avi, Head Chef at PahliHilBandra Bhai, will be bringinga touch of spice to Ganymede with a menu of six vibrant courses* showcasing the diverse andtraditional flavours of India's regional cuisines.
Expect to try Avi's signature sweet and soft Mangalore buns with Dorset crab sukkah, inspired by theregion of Karnataka. Other standout plates include Papadi Chat, arguably one of India's most famousstreet dishes, and a homestyle fish curry with wild halibut and mussels, inspired by the Tamil Naducoastal region.
To accompany the stellar line up of dishes guests can choose to enjoy an exclusive cocktail, createdespecially for the supper club. A sweet yet spicy serve, You've Been Mangoed (£12) blends Desi DarooAlphonso mango vodka with lime juice, reduced coconut water, Naga chilli syrup and a sprinkle ofcinnamon for a fruity yet fiery sip to savour with your meal.
*Ganymede x AviShashidhara Supper Club Menu
Papadi chat, yoghurt, Datterini tomatoes, pomegranate, delica pumpkin, mint & tamarind chutney
Mangalore bun & Dorset crab sukkha, fennel seeds, degghi chilli & fresh ginger
Ghee roasted salsify, garlic, bhang jeera (hempseed) chutney & wood sorrel
Chargrilled Cornish lamb rump, dried rose petals, stone flower, crispy curry leaves & mint
Homestyle fish curry, wild halibut, mussels, tomato, green mango, tamarind & coconut
Sides include:
Saffron pulao
Black dal
Beetroot 'poriyal', fresh coconut curry leaves & coriander
Tickets for this one-evening-affair are £90pp, with the menu available from 6pm – 8:45pm.
To experience Ganymede's collaboration with the brilliant AviShashidhara, head to
www.ganymedelondon.co.uk or call 02039710761 to book.