Sekforde Botanical Mixers have teamed up with the skilled bartenders of Heads + Tails Cocktail Bar to create a refreshing, new, low-abv Spritz menu for their lush new outdoor garden in West Hampstead.
This summer you can enjoy the Sekforde Spritz Garden and a choice of 4 Spritzes that are low in alcohol and sugar but loaded with a choice selection of Mediterranean bitters and Sekforde botanical mixers, ensuring a lighter drinking experience in the sunshine.
Spritzes Include:
SICILIAN MONK SPRITZ – Italian Amaro, Punt e Mes bitter vermouth, orangebitters and Sekforde mixer.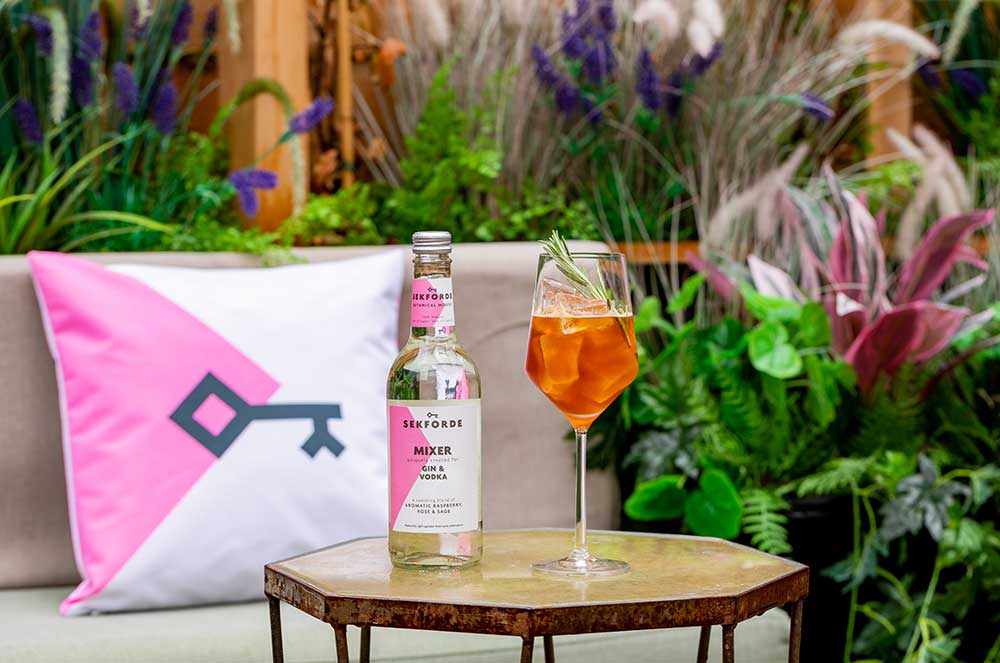 CYN CYN – Artichoke liqueur, fig spirit, light vermouth and Sekforde mixer.
DILL OF THE CENTURY – Vermouth de Chambery, Akvavit, elderflower, Sekfordemixer
LOST IN PARIS – Strawberry vermouth, rhubarb and Sekforde mixer.
Sekforde Botanical Mixers are a portfolio of the world's first spirit-specific mixers, providing a low-calorie alternative to flavour dominant soft drinks and sodas. Unique flavours, 100% natural, naturally low in sugar (4g/100ml) and under 40kcal per serve without using any artificial sweeteners, they have created mixers for Gin/Vodka (quinine free alternative to tonic), Whisky/Bourbon, Light/Spiced Rum and Tequila/Mezcal. Despite the spirit specificity many bars enjoy using Sekforde flexibly because of its delicate, unique flavours to create low abv spritzes or as softs.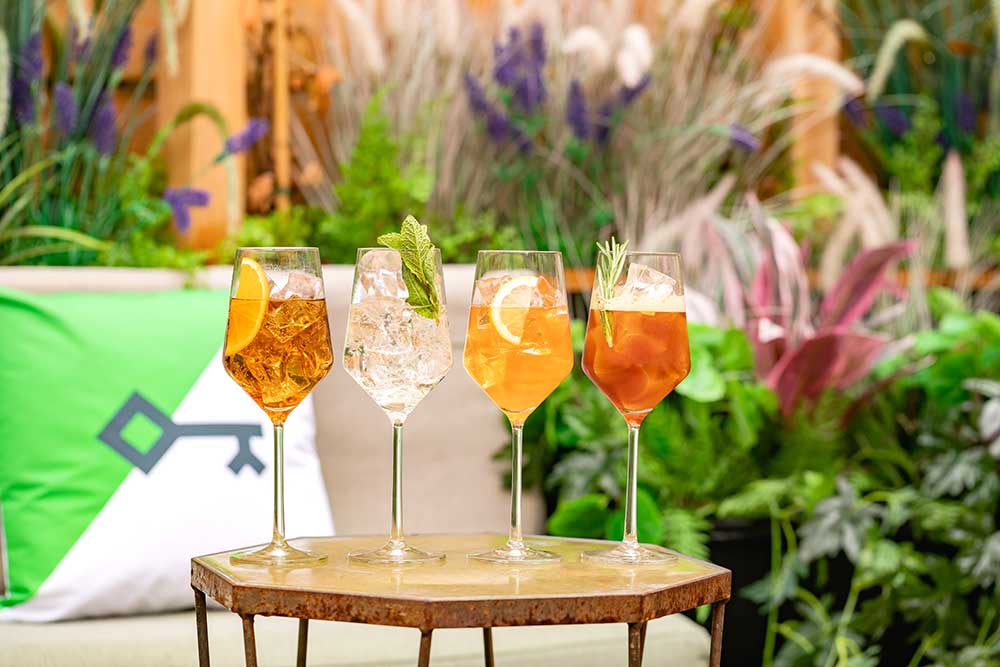 Heads + Tails is a split-concept bar, with the ground level Heads serving an aperitif menu, lighter cocktails and wines in addition to a 60 capacity garden complete with cushion lined booths. The downstairs Tails is a 'luxury dive bar' focusing on moodier mixed drinks and live music. While both bars have their own individual and distinctive menus, all drinks are available to order throughout the venue.
The Sekforde Spritz Garden runs until 20th August 2019. Spritzes range from £7.00 to 8.00.