Not ready to let go of summer yet? At Syntopia were still enjoying our best summer for the next two months! Here's to your last chance of making 2019 the summer of dreams.
Boho-chic, Carefree Island Living.
At Syntopia, you are made to feel at ease in every corner of the hotel. A free spirit philosophy alongside the rustic-chic union of wood and stone runs through the boutique hotel.
Just minutes away from the old-world charm and beauty of Rethymnon, Syntopia lies with a sandy beach by its side.
Down-to-earth design meets spacious rooms and suites, each telling its own tale. Make your stay extra special and opt for a superior room with sparkling sea view and jacuzzi, from which you can unwind in and take in the magical scenes!
Life at Syntopia is truly carefree because it's all-inclusive! It's all you can eat from 07:30 to 23:00, with alcoholic drinks served from 10:30 to 23:00.
Treat Yourself
Dig into a delectable buffet of healthy dishes at the heart of traditional Cretan cuisine. As much as possible is locally sourced, meaning you'll get the freshest and best flavours.
Fancy tastes from all across the world? Head down to the new canteen for streetfood style eats, a window into new cultures and cuisines from all over.
Want to take relaxation to the next level? Treat yourself to one of the many amazing treatments at the spa, such as the black lava facial or therapeutic massage with Cretan olive oil, orange extracts and raki!
An Adult's Playground
Forget about FOMO! At Syntopia a full programme of entertainment and activities will make you completely forget about anything going on at home.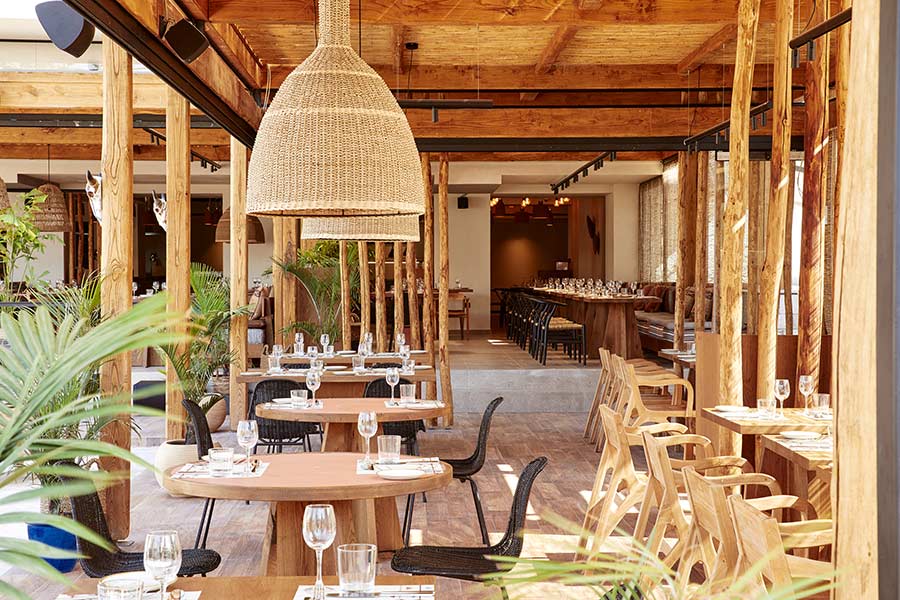 Let your hair down with your friends, or make new ones, at weekly live music events or pool party with DJs.
Get hands-on with wine making & tasting, raki making & tasting, cooking lessons and cheese making!
Kick back with a movie under the Cretan sky. A variety of iconic films and snacks are there for your enjoyment every week.
Don't miss out! Book your stay now at https://www.thesyntopiahotel.gr