NEW ITALIAN WINE BAR LAUNCHES IN CHELSEA
Following on from its successful Old Spitalfields Market launch last year, BOTTLES has ventured into West London with the opening of a new site on Draycott Avenue, London. Bringing its signature Italian-inflected style to a new light and buzzy space, BOTTLES Chelsea will focus on micro-producers, natural and fine wines alongside a relaxed and authentic food offering.
Having opened up sites in South and East London, Bottles Group founders Franco Mancini and Daniele Marano have continuously striven to share their passion for quality Italian food and wine by creating unpretentious environments that place the emphasis on discovering new wines, exploring personal tastes and revisiting old favourites. Offering the delicious array of Italian small plates that BOTTLES is known for, the Chelsea site will also offer fresh juices, lighter lunches, and an aperitivo menu influenced by classic Italian tipples.
Unlike its sister venues which are designed with an industrial and rustic aesthetic, the new Chelsea site will be the light and airy counterpart. The glass fronted 50-cover wine bar will feature a bespoke timber wine wall where guests can buy their favourite wines after indulging in dinner or a casual glass of wine. Central to the room will be a weathered copper topped bar with seating set alongside a full glass cheese and meat display. The white and blue tiled bar/dining area, reflected by lagoon and ocean coloured hues of blue leather and copper finishes, is set beneath a central skylight which allows streams of natural light to pour into the restaurant. Downstairs and within the kitchen itself, guests will find a "clandestine" dining room, perfect for private dinners and Italian supper clubs.
BOTTLES' extensive wine list will feature an ever-changing range of styles, regions and indigenous grapes while also focusing on micro-producers in natural, biodynamic and organic wines. Knowing how intimidating a huge wine list can be, BOTTLES will offer a concise and approachable menu in simple format with the addition of in-house sommeliers to make bespoke recommendations. A comprehensive selection of fine wines will be stored in the wine cellar with a focus on the greatest Italy has to offer as well as an American bar which will offer a selection of classic cocktails with the usual BOTTLES twist.
Examples from the wine list include:
Manzoni Bianco Furli
Vermentino Carlaz Prima Terra
Keknyelu Szeremley
Elena Fucci Aglianico del Vulture
Chiavennasca Valtellina Sandro Fay
Barolo RG Carlo Revello
Barbaresco Rivella
Barbaresco Ca'Nova
One & Only vintage Prosecco
Champagne Eric Rodez
The talented culinary team of Antonio Minuti and Edoardo Valeriani will be running the kitchen at BOTTLES, serving Italian small plates with a modern approach. Born in Sicily, Antonio studied at the prestigious 'haute cuisine' school Nosco in Ragusa Ibla, a culturally rich town and breeding ground of many Michelin starred chefs. He went on to work in some of Italy's top restaurants before taking up his first managing role at the u'Mast in downtown Miami in the summer of 2018 which he ran with Edorado. Post Miami, Edorado worked as demi chef at the Dorchester and most recently at Oswald Club. Supporting Antonio and Edoardo will be Andrea Guzzardi, who has also worked in highly rated and starred Sicilian restaurants.
The food at BOTTLES, like the wine, is built on the notions of sharing and conviviality and will feature a selection of tapas plates which will be complemented by more substantial dishes of pasta, seafood and meat. The menu will have a strong Italian heritage whilst also playing a little with international ingredients and recipes.
Highlights from the menu include:
Arancino 'Beccafico', seafood core, wild fennel
Black cod 'Magnum', nocellara olives
Sicilian chorizo hot dog, sauerkraut, mint mayo
Paccheri, langoustine, Eryngii mushrooms, smoked butter
Espresso-glazed ribeye steak
Viennese brioche, Malvasia creme anglais, candied capers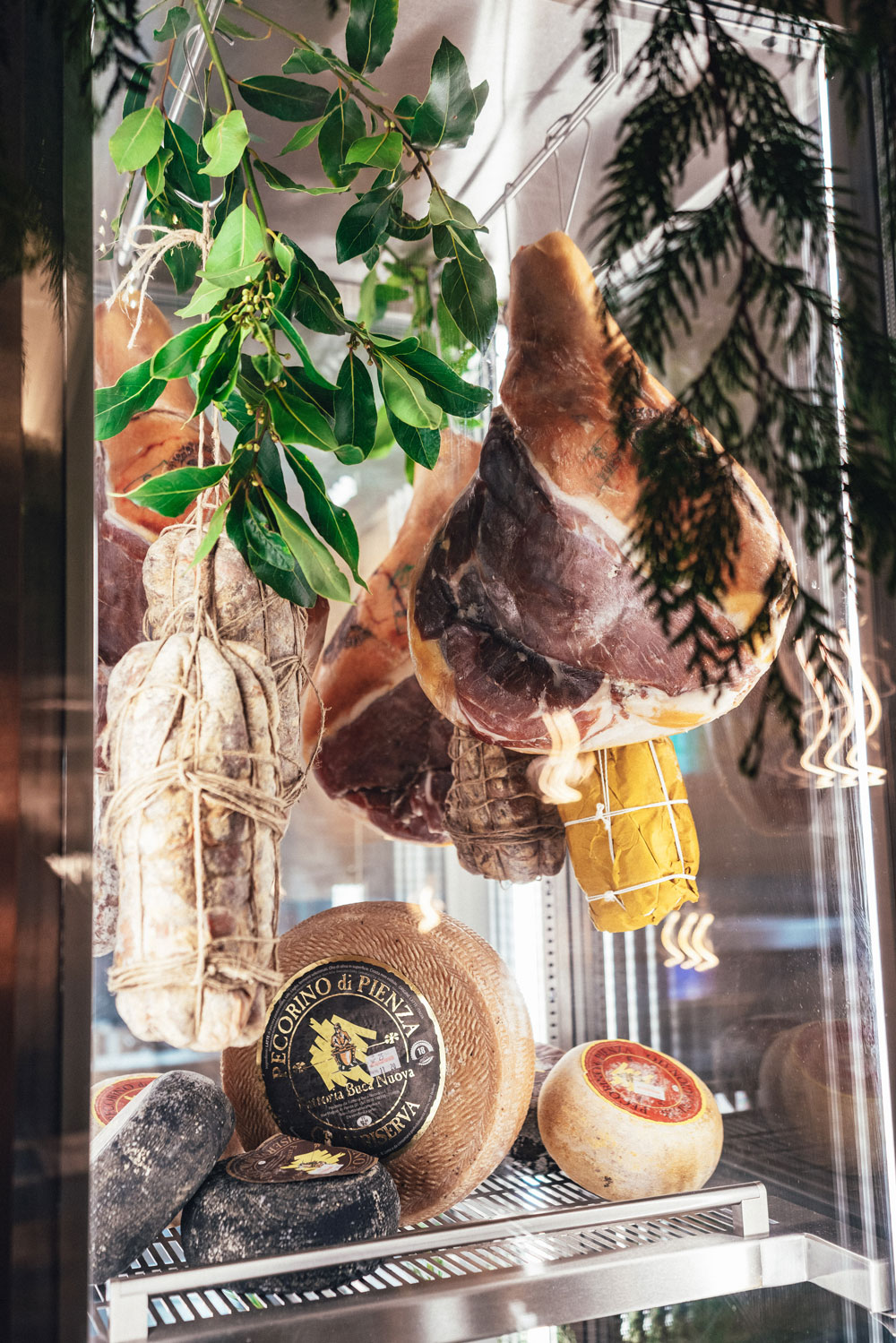 Located in Chelsea at the heart of what is already one of London's top dining hot spots, BOTTLES' Italian flair coupled with its stylish interiors, makes it the perfect daytime spot for a relaxing brunch or light lunch as well as an evening hangout for post-work aperitivo drinks, intimate dinners and private dining with friends.