Looking for a special location to celebrate New Year's Eve, then take a look at two of our favourite spots.
The Savoy
The Savoy has over 130 years of experience playing host to the most spectacular of parties. This New Year's Eve will be no exception, as guests are welcomed for a night of drinking and dining, dancing and entertainment, throughout the renowned venues.
The Main Event (£450pp) will take place in The Savoy's prestigious event rooms and include champagne reception in the River Room and six-course dinner and dancing in the truly stunning Lancaster Ballroom. Highlights of the menu include Cappuccino of White Alba Truffle, Rhug Estate Organic Fillet of Beef, and Sunchoke and Vacherin Cheese Wellington. Live entertainment will include performances by some of the most notable artists on the London circuit.
The glamorous Beaufort Bar, with its dramatic jet-black and burnished gold decor, and a reputation for one of the most extensive choices of Champagne by the glass and bottle will be hosting its own event (£300pp). Champagne and canapes will be served throughout the evening with live entertainment.
The Savoy's Seafood and Grill, Kaspar's At The Savoy, will be serving a six-course New Year's Eve feast created by head chef Joost Bijster (£350pp). Guests will dine on Oysters, Razor Clams and Tuna from the Raw Bar; Bijster's signature Tom Yum Lobster Bisque, Scottish Scallops, Turbot and Irish Black Angus Beef Fillet.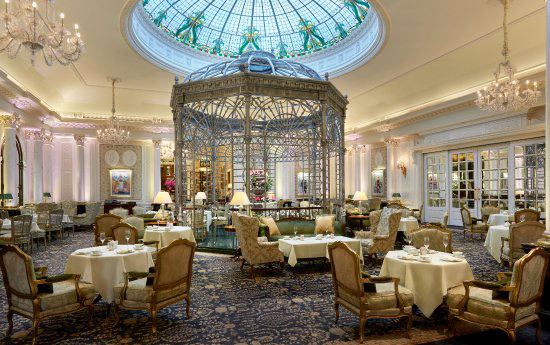 The Thames Foyer, the heart of the hotel, is a wonderful place to sparkle with family and friends. Dinner will be served from live cooking stations set within the gazebo and entertainment will be provided by a live DJ (£350pp).
With options a-plenty at The Savoy, we're certain there won't be a single person still seated by midnight!
Skylight Rooftop
Spend New Years Eve at Skylight Rooftop, London's most imaginative rooftop destination. This New Years Eve, Skylight is hosting a rooftop party over its 3 floors, with ice skating, street food, cocktails and DJs. The venue may not be in prime position to see the Mayor of London's firework display, however Skylight will be screening it across 12 screens.
Themed around an urban après skate bar, the three-story East London venue will be continuing its unique seasonal offering into the crisper months with the launch of its winter season. Skylight plays host to Europe's only real-ice rooftop ice rink, whilst transporting guests to a wintry wonderland perched above the city with cosy igloos and huts. Heated après skate bars, draped in glimmering lights, will be serving a delicious array of warming winter cocktails, alongside an extensive menu of beers and cyders as well as delicious mulled wine. DJ's will be playing party favourites all night long until closing time at 2.30am.