With clean lines and raw materials, industrial style is an interior trend often seen in chic New York loft apartments. When combined with a classic country style of natural wood and neutral tones, the look offers a sleek yet lived-in feel, creating the perfect contrast that suits most homes.
Comprising neutral hues and materials that focus on unfinished textures, the industrial style is flexible and easy to incorporate in any room with lighting, décor and furniture.
What is Industrial Style?
Industrial style refers to an interior design trend that takes inspiration from old factories and warehouse spaces that have since been converted to modern lofts and living spaces. This aesthetic became popular in the late 2000s, and components of this style include weathered wood, exposed brick, metal lighting fixtures and concrete.
Industrial touches in a room can really amp up the cool factor without compromising on elegance and sophistication. Here's how to add some Manhattan style to your home…
Muted Tones
Keep colours of your pieces muted and dark. Think of concrete and metals, for example, our concrete table top planters, which can make an impact among softer neutrals in the room to complement them.
Considered Lighting
Most industrial style lighting is made using metal or brass and often comprises a combination of pendants and lamps. When using pendants, the more low hanging, the more added atmosphere. Shop our Triple Hanging Black And Brass Industrial Light, a simple, contemporary piece that has the potential to alter the feel of an entire room.
Combine Wood and Metal
We adore mixing old and new materials. The best way to achieve the contrast that is so popular in industrial design is by combining different types of metal and wood in your overall design. For instance, you could have a vintage wooden vanity or our gorgeous large wicker heart alongside our Manhattan minimalist black-framed mirror in an industrial style bathroom.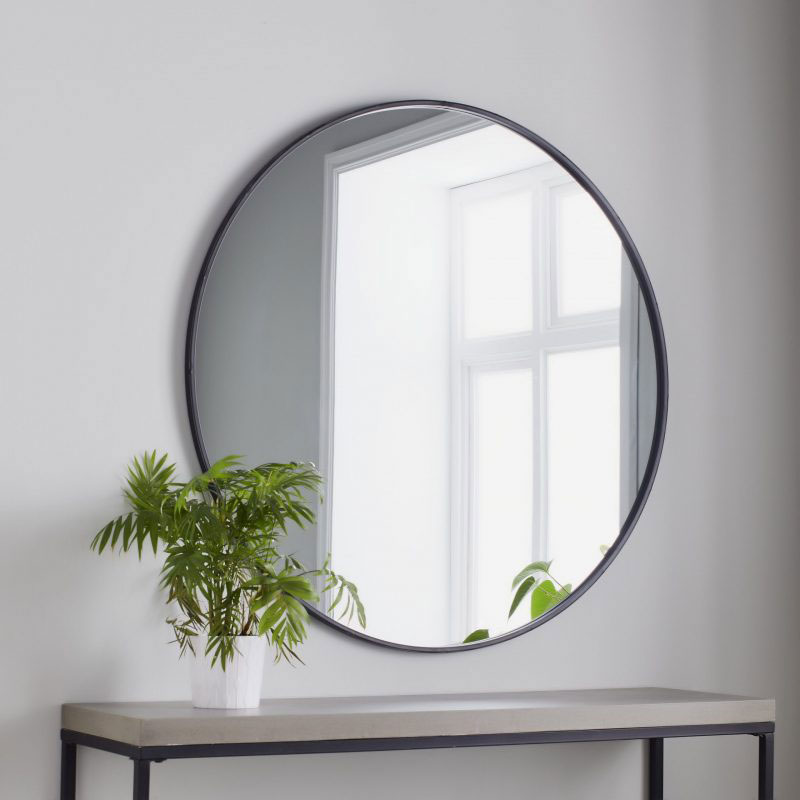 We also adore our new Nordic Butler Tray Table which fit into any interior to create a Scandi-inspired look, with a wooden tray handled top and hand brushed black painted legs that give a real softness to its overall aesthetic
Industrial Accessories
Decorate with items that look like they could be salvaged factory parts and combine them with candles and vintage prints. We adore the feel of our Large Black Candle Lanternit really adds a warm and cosy touch to the stark black metal style.
Touches of Greenery
To soften the lines of your industrial pieces, add some greenery in the form of real or artificial plants. Mix and match different sized plants to add an element of cosiness to a room. By bringing nature into the room and placing it in a concrete or steel planter, it emphasises the beautiful contrast in raw materials and nature.