We're always looking for new breakfast ideas so we can vary what we eat every morning, food that gives nutritious ingredients and delicious tastes and that are easily made from your store cupboard essentials.
Our friends at the Great British Porridge Co have created these yummy breakfast recipes, the perfect way to start your day on the right track and spice up your usual bowl of porridge!
Perfect for overnight oats, these delicious protein-rich recipes will give you inspiration to use porridge in a different way
Full of health benefits and the best, ethically-sourced fruit, nuts and seeds, as well as British wholegrain oats, these 100% natural, no added sugar, vegan, gluten and dairy free instant porridges come in three tasty flavours: Red Berry & Pumpkin Seed, Blueberry & Banana and Strawberry & Peanut Butter.
Absolutely Delicious Overnight Oats
Ingredients:
The Great British Porridge Co Strawberry and Peanut Butter
100ml apple juice
Peanut butter
Strawberry jam
White chocolate buttons, blueberries and strawberries, to decorate
Method:
Mix 55g of the porridge mix with the apple juice and leave to set overnight in the fridge.
Next morning give the oats a stir then layer with peanut butter and strawberry jam.
Decorate with blueberries, strawberries and white chocolate buttons.
Chocolate Avocado Mousse Porridge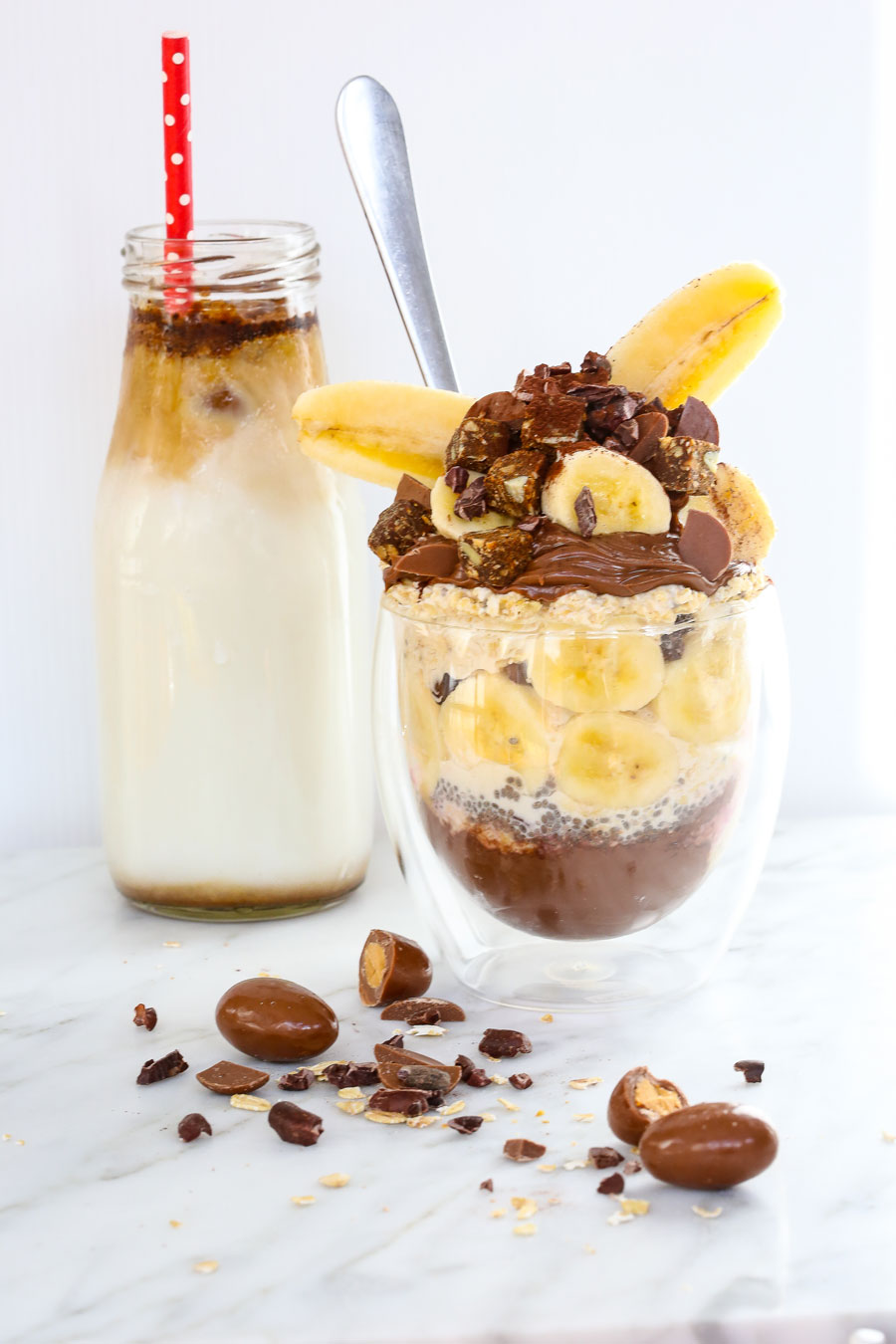 Ingredients:
The Great British Porridge Co Red Berry and Pumpkin Seed
1 ripe avocado
1 heaped teaspoon cacao powder
1 teaspoon maple syrup
Very tiny pinch Himalayan rock salt
1 banana
Pieces of brownie and chocolate, to add
Method:
To make the chocolate mousse, peel and de-stone the avocado and scoop it into a blender. Add the cacao, maple syrup and salt and blend together till smooth and creamy. Pop into the fridge to chill for a few minutes whilst you make the porridge.
Make the porridge up as usual adding hot water, then layer in a bowl with the chocolate mousse and slices of banana. You can add chocolate and brownie pieces if you want to make it more indulgent!