Selman Marrakech, a palace with a singular, sublime and endearing atmosphere, emerges as a sweet Oriental souvenir. Designed by Jacques Garcia and built by the best artisans, this family-owned property seduces with its timeless harmony and the presence of Arab thoroughbreds, belonging to the owners' private breeding.
To live this dream closer to the horses, which are the soul and beauty of the place, the hotel now offers its visitors a magical experience, savouring the best of Moroccan cuisine in the heart of its stables.
In the extension of the majestic 80-meter long swimming pool, these noble creatures' boxes stand in the hotel gardens, next to the Moroccan restaurant Assyl. Insider's secret or haunt of enthusiasts, the oriental palace unveils in the heart of its stables a unique and private table, with only vis-à-vis the thoroughbred Arabs.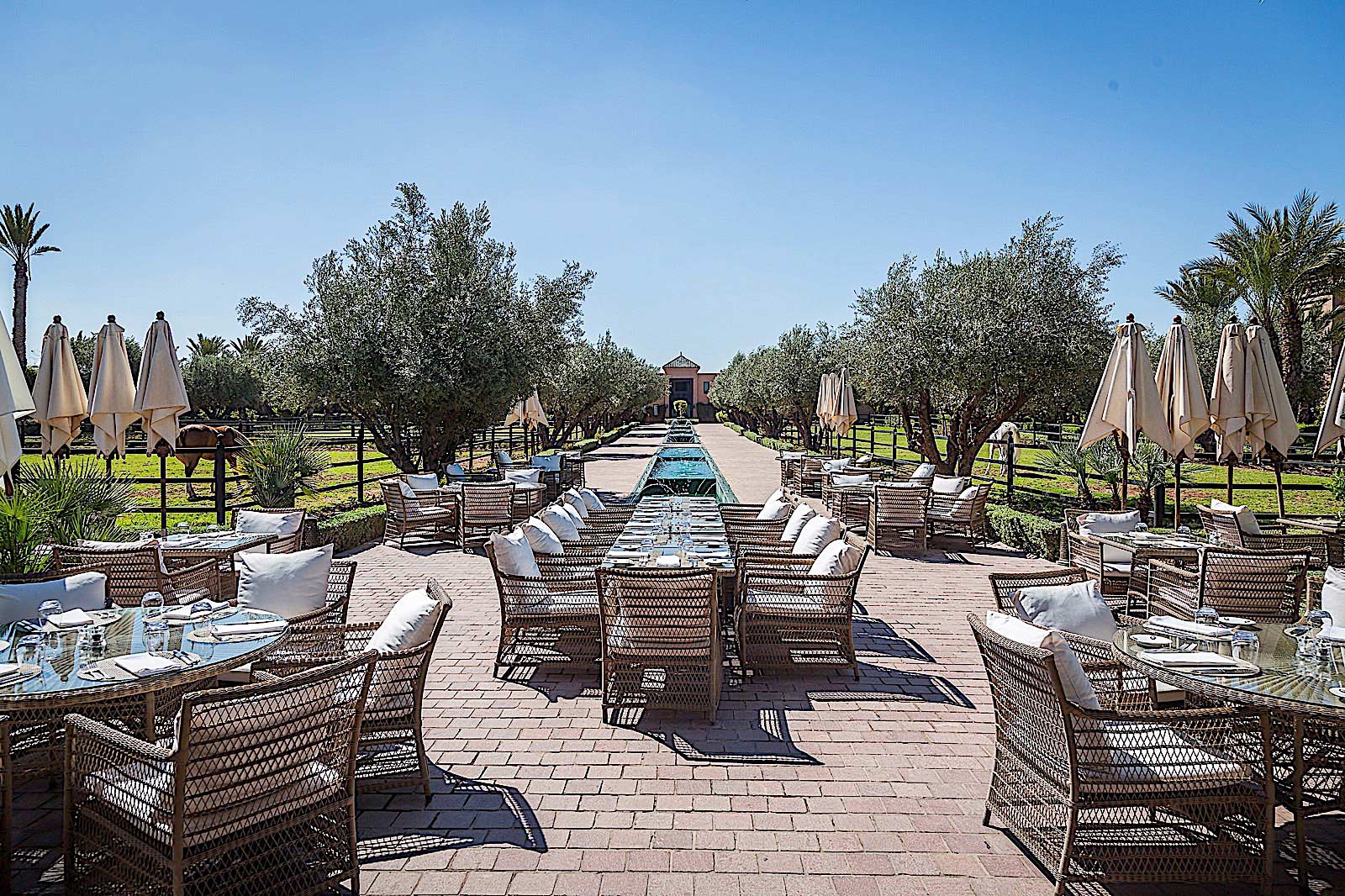 The secret table can accommodate a minimum of two people, for a romantic dinner, and up to 70 guests to live this extraordinary experience together.
After submitting their preferences, guests will be invited to participate in this culinary journey around a gourmet dinner made in the purest Moroccan tradition by Chef El HachemOulhouss, according to his inspiration, accompanied by fine bubbles of champagne and a tailor-made service. A horse show can also be planned to sublimate the experience.
Selman Marrakech continues to offer the experiences that have contributed to the success of the hotel in recent years, such as the "Signature Breakfast" – a private breakfast in the heart of the hotel's fragrant gardens with a parade of finest Arab thoroughbreds; "Oriental evenings" at Assyl Moroccan restaurant with night horse Parade and musical entertainment and the "Sunday brunches" with spectacular horse shows.